Your inside look at Constructor's product roadmap — and what it means for you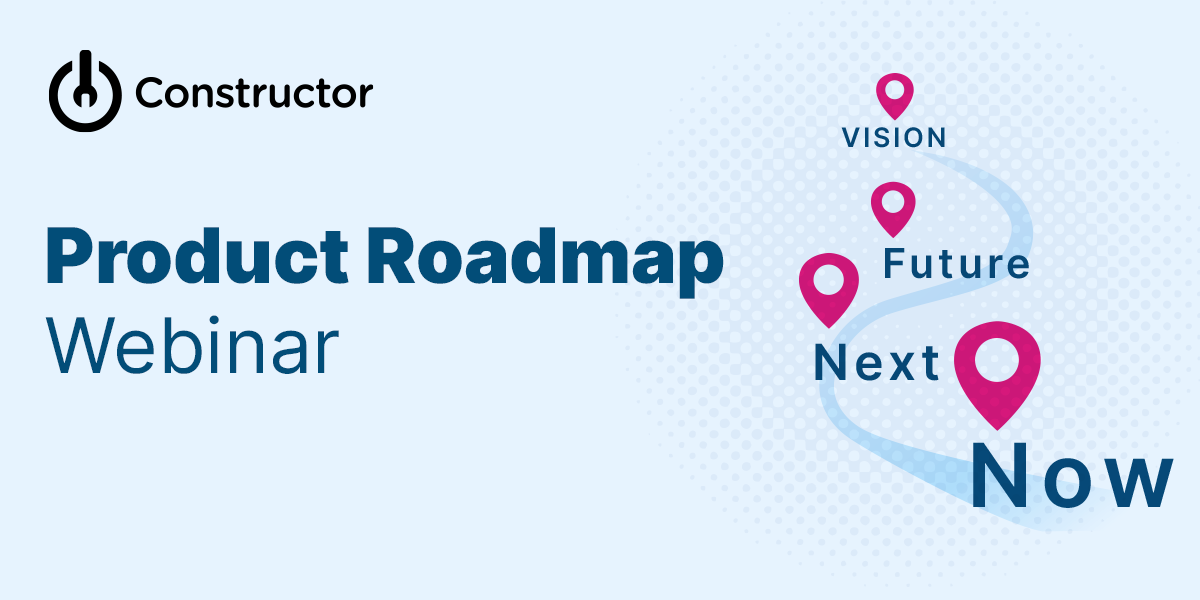 Constructor partners and customers have the right to know our plans to ensure their continued success as the world moves into further economic uncertainty. After all, ecommerce moves at the speed of customer demand. So why shouldn't you?

Watch Constructor's product leaders as we discuss improvements and future enhancements for the rest of the year to help you drive additional ecommerce revenue.
Our Speakers
Courtney Austermehle
CMO at Constructor
Courtney Austermehle
CMO at Constructor
Valery Bezrukova
Director of Product at Constructor
Valery Bezrukova
Director of Product at Constructor
Amanda Brooks
Director of Product - Merchandiser Experience at Constructor
Amanda Brooks
Director of Product - Merchandiser Experience at Constructor
Mikhail Smolin
Director of Product - Customer Activation at Constructor
Mikhail Smolin
Director of Product - Customer Activation at Constructor